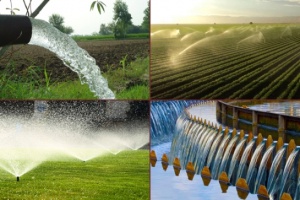 We are engaged in V5 Submersible Pump Sets which are available in size upto 12.5 HP with flows upto 800 LPM. Our V5 Submersible Pump sets range is ideal where requirements are substantial and expenditure on power a major consideration. We are offering these sets are manufactured under the surveillance of trained professionals. Our offered pumps consume 30% lower electricity than the similar models available in the market. These pumps are widely used for controlling water supply in different industrial and domestic places. These pumps are having non-corrosive SS body and are thus hugely appreciated for their durability and capacity to endure the high voltage fluctuations. The industrialised plant placed in Ahmedabad is loaded with top of the line manufacturing and difficult services, in which this V5 submersible pump sets manufactured and analyzed on the some procedures incorporating composition, stability, profile projector, CNC machining, etc. This V5 submersible pump set is collective with the superior pump technology to carry out competence, reliability and strong production.
Product Features
These pumps are in light weight and compact
We are using Superior material for construction
It is very easy assembling, dismantling
Lip seal and sand guard to avoid entrance of impurities into the motor
Energy efficient radial and mixed flow models.
Wear resistant high strength engineering polymer impellers and diffusers with stainless steel inserts.
Inflexible cast iron valve casing and inlet bracket.
Product Applications
Domestic water supply to large residences and multi stories apartments.
Water pumping from bores of diameter 4″ (100 mm) and above.
Public water supply schemes in urban and rural areas.
Water supply to commercial establishments like hotels, lodging and hospitals.
Irrigation systems for agriculture including drip and sprinkler systems.
Industrial water supply.
Technical Specifications
| | |
| --- | --- |
| Head Range | 13 Meter to 63 Meter |
| Discharge | 480 LPM |
| Horse Power | 3 H.P. to 12.5 H.P. |
| Discharge Range | 100 to 450 LPM |
| Pump Shaft | Stainless Steel |
| Thurst Bearing | Stainless Steel Seagment & Teflon Thrust Plate |
| Outlet | Cast Iron |
| Suction Bracket | Cast Iron |
| Hardware | Stainless Steel |
Note: For Best Quality Pumps with timely delivery. Call us for Self Priming Monoblock Pumps, Mini Openwell Pumps, V3, V4, V6 Submersible Pumps requirements.