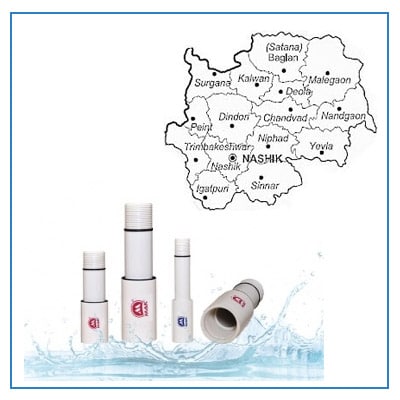 SUBMERSIBLE PUMP SETS IN NASHIK
Incorporated in 2003, MAK Pump Industries as a Submersible Pump set
and motor manufacturing company in Nashik, in the growing business Hub in western part of India. We are engaged in offering a comprehensive range of Submersible Pumps, which are ideal for crooked or serpentine tube wells. Our Company is the fastest growing company in the field of Open well Submersible Pump Sets, Monoset openwell pump Exporter, and horizontal monoset pump. These products are widely in demand in the market and appreciated by our customers round the areas of Nashik like Panchavati, Tapoven, Adgaon, Dwarka, Kathe Galli, Up Nagar, Devlali, CBS, Wadala, Gangapur, Pathardi, Kazipura.